Here's a look at our Christmas decor this year. Not too much, but just enough for our little apartment!
These mercury glass votive holders are too cute. I picked these up this summer at Pottery Barn and think they add a great touch. I love the soft glow that they emit.
I thought I would try hanging some ornaments from the light fixture in the kitchen this year. I've seen so many photos where people have done this and totally loved the idea. After I got them up, I wasn't sure how I liked them. After a few days I decided they should stay!
I had this white-wash wooden bowl that I found at Target a couple of years ago and thought that it would look great with some Christmas balls in it. I like the natural element mixed with the elegant Christmas ornaments.
And there you have it. Our Christmas decor for this year.
It's hard to believe that Christmas is almost a week away!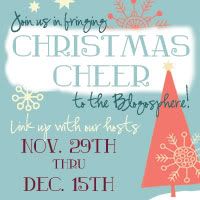 I've also linked up here:
Thrifty Decor Chick
Simple Home Life
The Shabby Creek Cottage
Nesting Place
Inspired Room